Single Parent Adoption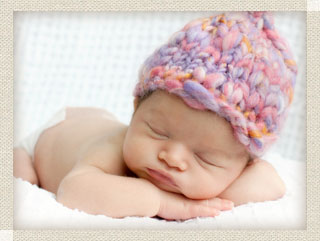 Whether your definition of "single" is in a relationship but unmarried or single and not in a relationship, you have options when it comes to your single parent adoption. Read a Real Single Parent's Adoption Story
Single Parent Adoption
Years ago, if you had gone to an adoption agency as a single person and applied for a child, you would have, unfortunately, been turned down. It simply just wasn't done. In some states, there were even laws against single parent adoption. Now, thousands of children in the United States and other countries are living with single men and women who have chosen to become parents and who have been given the opportunity to provide a loving home for a child.
In the last 20 years, there has been a steady, sizable increase in the number of single parent adoptions. Some people feel that it is the fastest growing trend in the adoption world. Adoption for single women and men is a more viable option now than ever before. Approximately 25 percent of the adoptions of children with special needs are by single people, and it is estimated that about five percent of all other adoptions are by singles. The outlook for single parent adoption is encouraging as it becomes more widely accepted.
Why are Single Parent Adoptions Becoming More Prevalent?
A number of factors have encouraged the acceptance of single parent families. Perhaps most is the growing number of one-parent households due to divorce and to unmarried women having and keeping their children. A recent New York Times article reported that more than half of the Nation's 9.8 million African-American children under 18 years of age, nearly one-third of the 7 million Hispanic children, and one-fifth of the Nation's 51.1 million Caucasian children live with a single parent. While women are the primary caregivers for most of these children, there are also one million single fathers in this country. With so many children living in this type of home environment, adoption agencies have been more willing to consider unmarried men and women as prospective adopters.
Most of these single parents work full-time and are financially responsible for their families. While shouldering the economic burden, they continue to maintain the home and care for the children.
The issue of personal finances has become less important with the availability of adoption subsidies in almost every state for children with special needs. This has encouraged those with limited incomes who are otherwise capable and willing to adopt to pursue adoption.
Another factor is that single adoptive parents have proven to be very successful in encouraging their own acceptance. The latest research indicates that children raised in single adoptive parent families compare favorably with other adopted children and show a healthy involvement with friends and family as well as in the activities of their age group. It has been shown that it is the instability of broken homes, rather than the absence of a parent, that causes difficulty for a child.
What are the Obstacles for Single Parent Adoptions?
Despite the greater acceptance of single parent adoption, the traditional view of parenting, that a child needs a mother and a father for healthy growth and development, still exists. Your family and friends may be your first hurdle. They may not understand why anyone would assume the responsibility for raising a child alone. They may ask if you have lost your senses. It may or may not be possible for you to convince them that you know what you are doing. One single parent who experienced this situation advises if this happens to you, "Be strong! You can't let people around you tear you down. They may be negative. If this is your choice, then don't let people influence you." She added, "Wait until the child comes and you'll see how involved some of your friends will get."
Going at it alone is not easy. We stress in preparing prospective adoptive parents, the importance of having friends and family who can lend support and serve as a back-up system. All the responsibilities will land squarely on your shoulders, such as caring for a sick child, picking the child up at his or her friend's house, choosing the right school, and speaking to school counselors. Having a strong network that you can rely on will ease some of this responsibility and provide relief from the constant role of parent.