Last-Minute Adoptions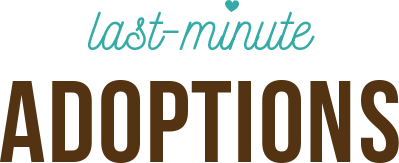 If you're in labor or if your baby has already been born, adoption is still an option for you. Contact us when you're in labor, if you're at the hospital, or even if you've already returned home with your baby, and we will help you right away!
It's never too late.
It's not uncommon for women to choose adoption from the hospital before or after they've given birth. This type of adoption is usually referred to as after-delivery adoption or last-minute adoption.
Giving your baby up for adoption at birth truly is a brave and selfless choice. If you're not ready to be a parent, whatever your reasons may be, adoption is a responsible and loving option. When you choose adoption, you're providing a waiting family with a most precious and long-awaited gift. At the same time, you're giving your baby the gift of a life filled with opportunities and love.
we're here for you day or night
Chat Now
Place your baby for adoption from the hospital.
Even with a last-minute adoption, you are still in control.
Adoption agencies like ours are well prepared to handle last-minute adoptions from the hospital. We will work quickly to coordinate everything needed for your adoption and get you the help you need as soon as possible. Giving your baby up for adoption from the hospital may feel overwhelming, but we can help make the process as smooth as possible.
Step 1: Contact one of our adoption coordinators via phone, text, email, or live chat.
Step 2: You can choose a family for your baby if you wish. We'll send you adoptive family profiles to look at.
Step 3: A dedicated adoption professional will meet you at the hospital and help you through the process.
Step 4: Our families are prepared for a last-minute adoption and can get to the hospital within hours.
Step 5: Your baby can leave the hospital with the adoptive family, eliminating and need for foster care.
Step 6: After the adoption, get support and financial assistance to help you move forward.
You are not a bad person for this, you are not "abandoning" your child. You are giving them an amazing life and you're also giving someone else the best opportunity in the world!
— Ashley, birthmother to Delta Yvonne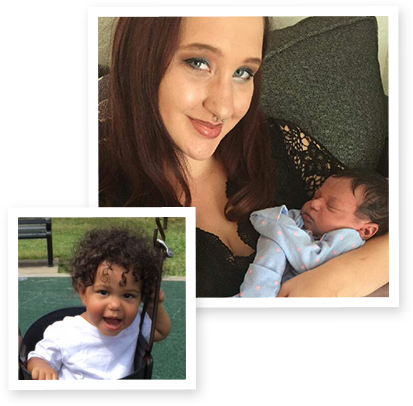 Place your baby for adoption after birth.
If you're still at the hospital or even if you've already taken your baby home, you can still choose adoption. Contact us anytime, day or night, and one of our caring adoption coordinators will help you right away.
Get totally free, confidential, and non-judgemental help and support.
Decide how much contact you want to have with the family.
Our loving and deserving adoptive families are legally approved to adopt a baby.
Get financial assistance to help you after placement.
We are rock stars. We are superheroes for those who cannot do this on their own. We are the smiles upon adoptive families faces. That's what makes all of this so special.
— Shannon, birthmother to Gryffin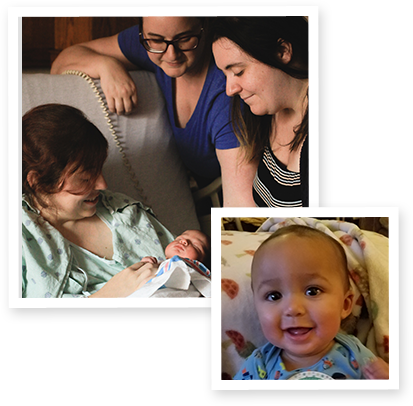 Frequently asked questions about last-minute adoptions
I'm in labor — can I still choose adoption?

Yes, you can choose adoption at any point after your baby is born. Any of our waiting families would be thrilled to welcome your baby into their home, regardless of how old he or she is. We'll connect you with an adoption professional who will help coordinate everything between you and the adoptive family you choose.

Can I choose an adoptive family?

Yes. After you contact us, we will send you some adoptive family profiles to look through right away. We will only show you families who connect with what you're looking for in your adoption. You can also choose the level of communication you'd like to have with them. It's totally up to you how open or private you want your relationship to be.

How are adoptive families screened?

Before a family can adopt, they must complete a home study, which is a thorough and invasive process that lasts about three to four months. It includes a full FBI background check and an in-depth evaluation of their finances, marital stability, lifestyle, personalities, physical and mental health, medical history, background, education, reasons for adopting, and much more. All families who successfully complete this process are prepared to be parents in every way and will provide a safe, stable, and loving home for your baby.

Is financial assistance available?

Yes. Almost all states allow for birthmothers to receive a certain amount of financial support after the adoption. Most states also allow the adoptive family to provide assistance for your medical bills. Furthermore, our services are totally free of charge for birthmothers.