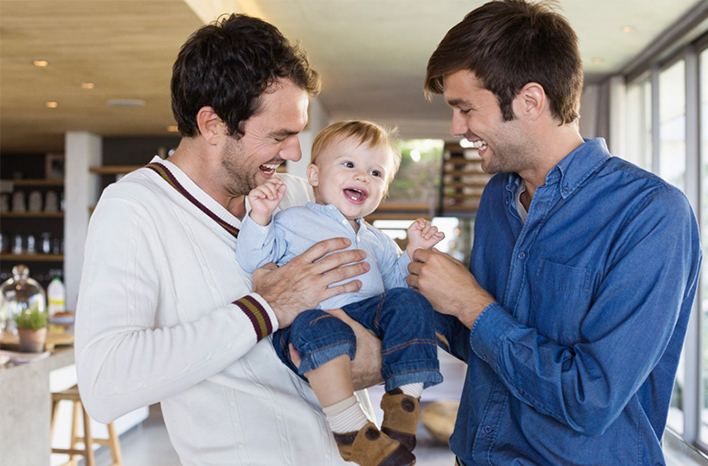 STEP 1: Complete Our Free Adoption Application
Once you've decided to adopt a baby, the first step of the adoption process is to complete our free online application.
STEP 2: Getting Started
After we've reviewed your application, an admissions coordinator will reach out to provide all of the information you will need to get started. Our admissions coordinators are kind, knowledgeable, and passionate about adoption. They are always happy to answer any questions as you start your adoption journey.
STEP 3: Start the Adoption Home Study
All adoptive families are required to complete an adoption home study. The home study determines whether adoptive families are emotionally, physically, and financially prepared to adopt a baby. This process can take anywhere from three to six months, so if you haven't started this process yet, you should do so now. We have professional home study referrals across the country, so let us know if you need one.
STEP 4: Create Your Adoptive Family Profile
As part of our exclusive marketing and advertising services, we will assist you in creating a personal adoptive family profile that we will present to expectant mothers. Your profile should be unique and provide a good representation of your life, home, and family. Be genuine, be passionate, and most of all, be you.
STEP 5: Establish Your Adoption Preferences
While our designers are creating your profile, you'll begin working with your dedicated adoptive parent coordinator. They will help you establish your adoption preferences and educate you about the adoption process. Your adoptive parent coordinator is your main contact at LifeLong until you are connected with an expectant mother.
STEP 6: An Expectant Mother's Choice
Unless she explicitly expresses otherwise, we believe it is incredibly important that the expectant mother be involved in choosing the adoptive family for her child. We present each expectant mother with an assortment of adoptive family profiles whose preferences align with what she's looking for in her adoption plan. Once an expectant mother chooses your profile, your adoptive parent coordinator will contact you to set up communication with her. If both parties agree to move forward with the adoption, an in-person meeting will usually occur.
STEP 7: Meet With an Expectant Mother
Meeting an expectant mother can be stressful. We will assist you in preparing for this meeting by suggesting questions to ask and things to watch out for. These meetings often strengthen an expectant mother's feelings about adoption and the family she's chosen.
STEP 8: Moving Forward
Once both parties agree on the adoption, we will refer you to an attorney or social worker in the expectant mother's state that you will need to hire. If at any point the expectant mother changes her mind or the plan takes an unexpected turn, we will continue your advertising and marketing efforts for the remainder of your contract at no additional charge.
STEP 9: Bringing Home Your Baby
The birth and post-birth experience is different for every adoption and depends heavily on the preferences of the birthparents and adoptive parents. Some birthmothers want to see and hold their baby and meet the adoptive family, while others don't want to do either. Some birthparents allow the adoptive parents in the delivery room while the baby is born, and some birthparents don't even want the adoptive parents in the hospital until after the baby is born. After that point, the legal procedures required to finalize the adoption and take your baby home differ drastically from state to state.
More Starting the Adoption Process