placing your older child

FOR ADOPTION
If your child is between six months old and five years old, it's not too late to make an adoption plan! We've helped hundreds of mothers safely and legally place their older children with loving adoptive families.
Why choose adoption for your older child?
As your child's mother, you are responsible for your child and their safety, health, and well-being. Parenting is hard for anyone, regardless of their situation. If you do not feel you are in a good position to raise a child, adoption is a mature, responsible, and selfless choice. Adoption can be a way for you to take control of your situation and give yourself and your child a better life.
There are many reasons why a mother might consider placing her older child for adoption, such as:
Not enough financial resources
No help from family or friends
Unsafe or unstable living situation
The biological father is not involved
Lack of childcare
Significant challenges or hardships in your life
Whatever your personal reasons may be, it takes a strong and loving mother to make this incredibly selfless choice for her child.
How to Put an Older Child Up for Adoption
Step 1: Reach out to an adoption professional.

The first step is to contact an adoption professional, like LifeLong Adoptions, who can help you get started. Our coordinators are available 24 hours a day, 7 days a week to answer your questions, help you find a family, and guide you through the process. Even if you're not sure about your decision, our coordinators will help you explore your options and make the best decision for you and your child.

Step 2: Choose an adoptive family.

We'll ask you some questions in order to present you with a selection of hopeful adoptive families who align with what you're looking for. We have so many wonderful families to choose from who would be overjoyed to welcome an older child into their hearts and homes. You can look through as many families as you'd like until you find one you're drawn to.

Step 3: Make a post-placement communication plan.

The amount of communication you'd like to have with your child and the adoptive family after the adoption is completely up to you. You can have a closed adoption with no contact, a semi-open adoption with some contact, or a fully open adoption with regular communication and in-person visits. We will only present you with families who are open to the level of communication you want. You can always change your mind about this at any point in the process.

Step 4: Connect with a local adoption professional.

When you're ready to move forward with the family you've chosen, we will connect you with one of our trusted adoption professionals who lives near you, usually an adoption attorney or social worker. This person will meet with you in person to answer your questions, inform you of the adoption laws in your state, help you with paperwork, and obtain any information from you that's necessary for the adoption plan to move forward. This person is your advocate, it is their job to help you through this process, so lean on them whenever you need to. There is no cost to you for these services; the adoptive family will pay all associated fees.

Step 5: Create an adoption transition plan for your child.

Once you've decided to place your child with a family, your adoption professional will help you create a plan for your child that will allow them to safely and comfortably transition into the care of the adoptive family. You will have full control over this process — it can happen as quickly or as slowly as you'd like. After placement, you can communicate with the adoptive family and your child as often as you and the family are comfortable with.

Step 6: Get support.

As a birthmother, you will be eligible for a certain amount of financial assistance from the adoptive family after placement. Depending on the laws in your state, this financial assistance can be put toward counseling, bills, groceries, and more. Your adoption professional will put together a financial assistance plan for you that will help you move forward in the best way possible after placement.
Your Child's Adoption Transition Plan
The adoption transition plan is an important part of placing your older child for adoption. It is a custom plan that will allow your child to safely transition from your care into the care of the adoptive family.
When you're ready to move forward with an adoptive family, your local adoption professional will work with you to lay out a transition plan for your child. The specifics of this plan depend on your child's age, any specific wishes of yours, what the adoption professional feels is appropriate, and other factors. The older your child is, the more in-depth the transition plan will be.
The transition plan usually involves at least one meeting between you, your child, and the adoptive family. Once you're comfortable, it may also involve the adoptive family spending time with your child on their own, and/or some overnight visits. When everyone is ready to move forward, you will legally place your child with the family. When this happens, your child will go directly from your care into that of the adoptive family. Your local adoption professional will be involved in this process and will guide and support you every step of the way.
It's very likely your child will need counseling during and after the transition to make sure they are handling everything well. This is a totally normal part of this process. As your child's birthmother, you are eligible for counseling as well. The adoptive family is responsible for all counseling expenses.
Remember, you are in control of this process, and you have the right to change your mind at any point. Nothing is final until you sign the legal placement paperwork.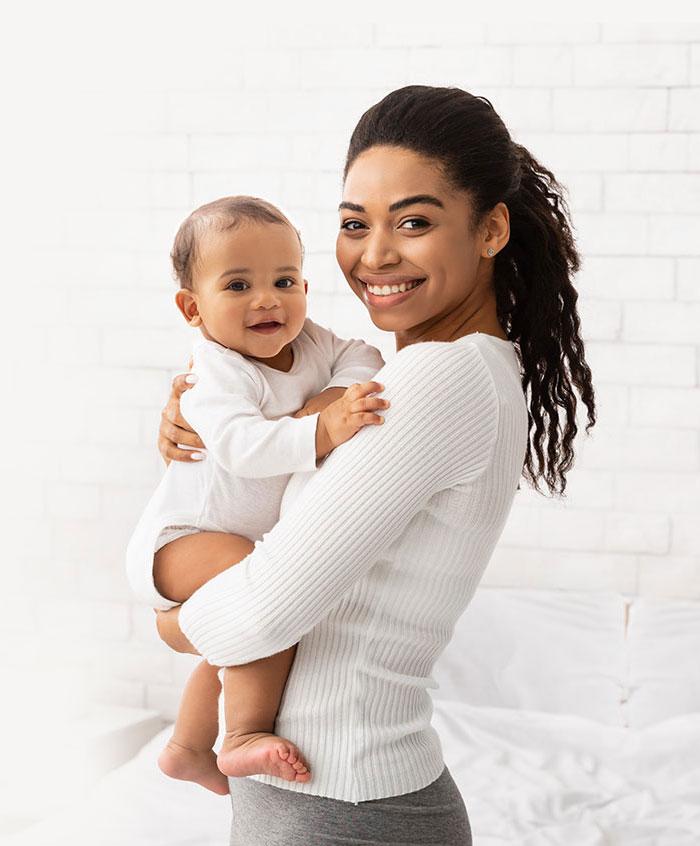 FAQs about Putting Your Older Child up for Adoption
Can I give my older child up for adoption?

Yes, there are many families ready to welcome an older child into their lives. If your child is between six months old and five years old, it would be our honor to help you find a safe and loving family to place them with.

What if I have more than one child I want to put up for adoption?

If you have multiple children and would like to place more than one of them for adoption, no matter their age, we can help you. We work with many adoptive families who would be thrilled to adopt a sibling group. Know that your children would be placed together with the same family; an ethical adoption professional would never split up siblings.

How do you screen adoptive families?

Every family we present you with will have completed an adoption home study, which means they are legally approved to adopt a child by a licensed social worker. The home study process includes an FBI background check and an in-depth analysis of the family and all aspects of their life. You can be sure that any family you choose is fully prepared to adopt and that their home is a safe place for your child to grow and thrive.

How long would it take to put my older child up for adoption?

This process will move according to your comfort level, nothing will ever move faster than you want it to. There is no rush and no pressure. On the other hand, if you want to place your older child as fast as possible, the entire process can be completed relatively quickly, depending on your situation and how old your child is.

How much does it cost to put my older child up for adoption?

Putting your older child up for adoption does not cost you anything. The adoptive family you choose to place your child with will be responsible for all adoption-related fees.

Can I get financial help after putting my older child up for adoption?

As a birthmother, you may be eligible for financial assistance in the form of reimbursement for pregnancy expenses. Adoption financial assistance laws vary from state to state, but it's usually given in a lump sum. If you need counseling during or after the adoption, the adoptive family will pay for those services as well.

Does my child's father have to agree to the adoption?

The level of consent required by your child's biological father is determined by state law. The adoption professional we connect you with will be familiar with the laws in your state and, if needed, can help you with the process of obtaining consent.
About LifeLong Adoptions
The caring and compassionate staff at LifeLong Adoptions is proud to have helped hundreds of women across the United States place their older children for adoption with loving families. We can offer you a safe and supportive space to explore adoption at your own pace. There is no pressure, no judgment, and no rush. With us, you are always in control, and you can change your mind at any point before the final papers are signed. It would be our honor to help you on your adoption journey!
Adoption coordinators available to you 24/7
Trusted adoption professionals in your area
Hundreds of loving adoptive families to choose from
100% safe, legal, and ethical adoption practices