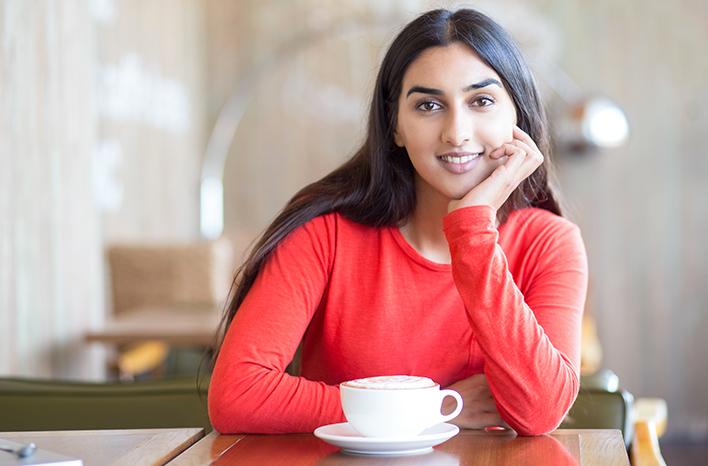 After you have read through adoptive parent profiles, chosen a potential adoptive family, and begun communicating with them, it's time to take the next important step: meeting in person! While many expectant mothers worry about making a good first impression, it may be comforting to know that adoptive parents worry about the same thing. This initial meeting can be a bit nerve-wracking for everyone. Take a deep breath — it's okay to be nervous. Here are some tips.
Be yourself.
The adoptive family is not meeting you to judge you on how your hair looks or what type of maternity top you are wearing. In fact, they are probably more worried about your impression of them! The more casual, laid back, and real you are, the more casual, laid back, and real they will be. The point of this meeting is to get a true feeling for each other, not who you're pretending to be. This could be your baby's lifelong family. Being completely yourself is the best way to spark a real connection.
Choose a comfortable location.
Choosing a comfortable location is key to starting the meeting off right. If you feel that meeting at your home might be a bit too much for the first meeting, suggest another place. A public space can be a great way to take the edge off and provide the right atmosphere for a successful conversation. Ideal locations include a coffee shop, a restaurant, or a quiet park.
Ask questions.
This is your chance to ask any and all the questions you've thought of that you haven't had a chance to ask yet. Listen carefully to the family's answers in order to get a sense of how they feel about their decision to adopt. While you may know a lot about them from their adoptive parent profile, you can learn a lot more from a one-on-one conversation. More questions will come to you as your conversation goes on, but here are a few to get you started:
How long have you been married? How did you meet?
Do you have any other children?
What lead you to choosing adoption?
What do you do for a living?
What is your plan for childcare?
What are your interests and hobbies?
What does a normal day look like for you?
What degree of openness are you looking for after the adoption? Are you open to in-person visits?
What are your values and beliefs?
Tell me about your extended family.
Do you have any pictures of events, holidays, or relatives that I can see?
Placing your baby for adoption is not an easy decision, and adoptive parents understand that. As long as you remain true to yourself and ask all of your questions, meeting with adoptive parents can be a smooth experience. Make the most of this time, and remember, just because you met with an adoptive family does not mean you must place your baby with them.
More Your Adoptive Family